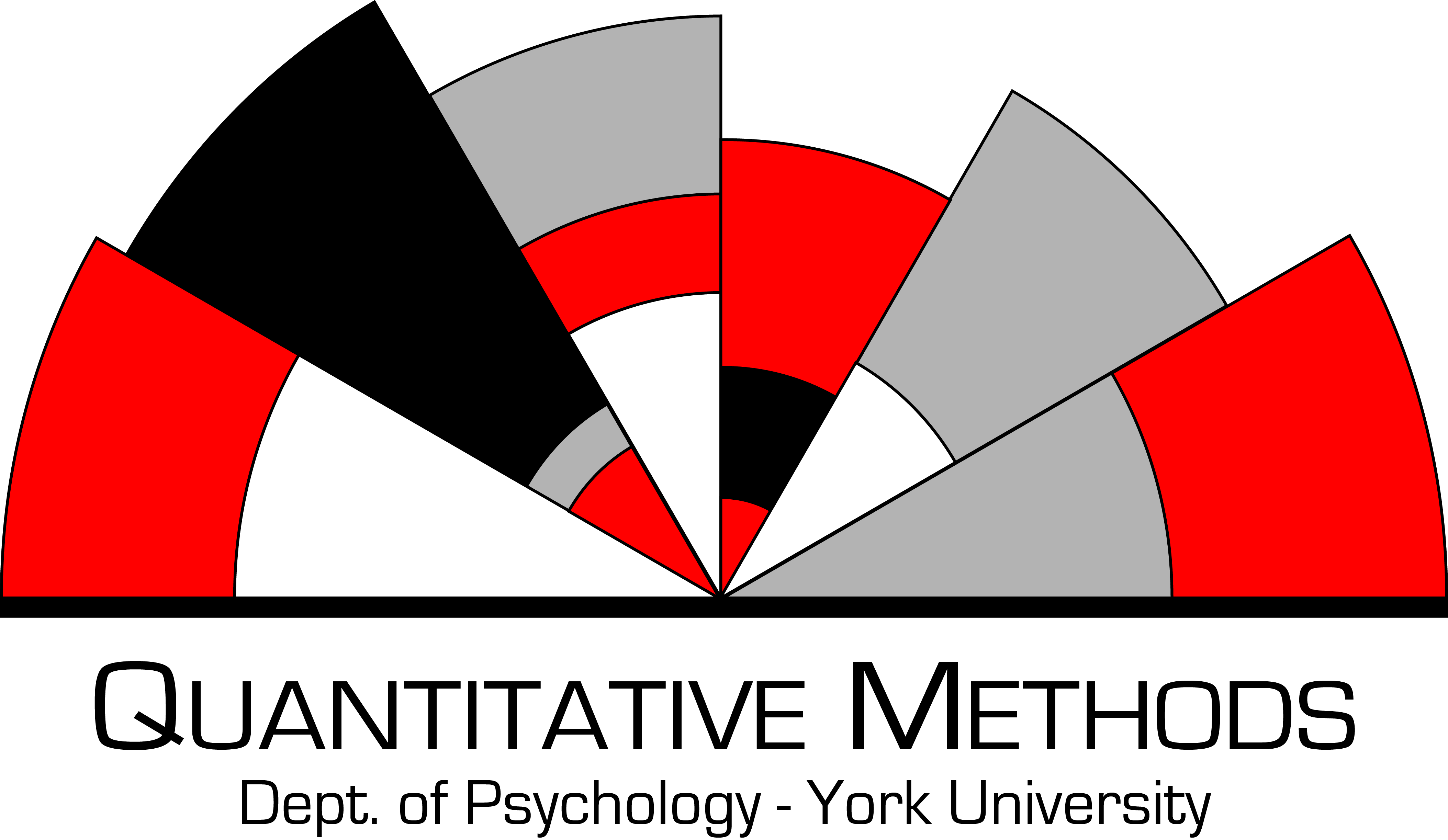 Quantitative methods for Psychology include the development, evaluation and application of novel quantitative methods in a number of broad areas including measurement, research design, statistical analysis and graphical statistics. The American Psychological Association explains "What is quantitative psychology?" here.
Our quantitative methods program officially commenced in September 1, 2009, offering M.A. and Ph.D. graduate degrees in Psychology with a specialization in quantitative methods. Our faculty and graduate students are actively involved in researching, teaching, and consulting, and offer training opportunities for undergraduate and graduate students.
---
NEWS FOR 2017
Congratulations to Mark Adkins for successfully defending his MA thesis entitled "Best practices for constructing confidence intervals for the general linear model under non-normality"
Congratulations to Philip Chalmers and Matthew Sigal for landing faculty positions! Phil has joined the Department of Education at the University of Georgia in Fall 2017 and Matt will be joining the Department of Psychology at Simon Fraser University in Winter 2018!
Congratulations to Matthew Sigal for winning the 2016 Michael Friendly Award for Best Research in Quantitative Methods by a Graduate Student!
Congratulations to Matthew Sigal for successfully defending his PhD dissertation entitled "Everything on the Table: Tabular, Graphic, and Interactive Approaches for Interpreting and Presenting Monte Carlo Simulation Data"
Congratulations to Alyssa Counsell for successfully defending her PhD dissertation entitled "Evaluating Equivalence Testing Methods for Measurement Invariance"
Congratulations to Heather Davidson for successfully defending her MA thesis entitled "A More Powerful Familywise Error Control Procedure for Evaluating Mean Equivalence"
Older news has been archived here.
---
Departmental Colloquium

The Quantitative Methods Forum is held every Monday from 10:00 - 11:30 in the Norm Endler Seminar Room (BSB 164). Check back for information on upcoming external speakers.
---
 2017 AWARDS