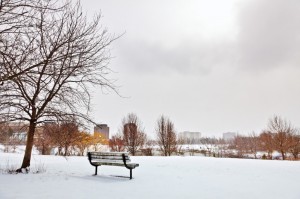 The Michael Friendly Award was created in 2011 to recognize the contribution of a research paper to the field of quantitative methods in psychology.
Click Here to See Past Award Winners
---
Call for Applications
The call for submissions for the Michael Friendly Award occurs in February, with the Award being handed out for each calendar year. Detailed information on the application procedure is emailed to all graduate students each February.

Eligibility Requirements
This award is open to all recently graduated (within two years)  and current graduate students in the Department of Psychology at York University. Papers submitted for this award must relate to the use of quantitative methods for analyzing psychological data and must meet at least one of the following criteria:
The paper was submitted for publication to a scholarly journal in the preceding calendar year;
The paper was published in a scholarly journal in the preceding calendar year;
The paper was published as a chapter in a book in the preceding calendar year or
The paper is the result of a successfully defended thesis or dissertation, or approved minor area paper, in the preceding calendar year. Such papers should be less than 40 double-spaced pages.
Instructions for Applying
Include a cover letter with the submitted paper outlining your contribution to the paper and explaining how the paper meets the eligibility requirements. Papers should be submitted to the the quantitative methods area coordinator (deadline is announced each year in February). The winner of the award will receive a certificate and their name on a plaque to be displayed in the Department of Psychology. Students may win the award only once and the award need not be given out every year.
Adjudication         
A committee comprised of two faculty from the quantitative methods area will adjudicate the submissions and select a winning candidate, or multiple candidates in the event of tie.
 Notification
The successful applicant will be notified before the end of April.