Prospective graduate students interested in our program are strongly encouraged to contact any of the core faculty or graduate students for more information. Contact information is available in the Faculty and Students section.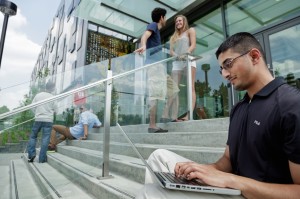 The program offers MA and PhD degrees, each with different requirements. In general, students admitted to the program must have earned a degree from an accredited college or university, preferably with training in psychology (or a related field). In addition, students should have some form of training in one or more other areas such as mathematics, statistics, or computer science. Research experience is also highly desirable. Where relevant, minimum English proficiency test scores are also required.
For more information on the specific admission requirements for the MA and PhD program, please refer to the admission information on the  Graduate Program in Psychology's website.
For detailed information on how to apply, prospective students should also refer to the instructions posted by the Faculty of Graduate Studies. Application information specific to the Graduate Program in Psychology is located here.